Tips for Treating Diaper Rash
From teething and introducing new foods to giving your little one antibiotics and being outside during hot, humid summer days, it feels like almost anything can cause diaper rash. And as much as you may try to prevent them, they will happen. When they do, the following steps can help ease it quickly, and get your little one back to her comfortable, smiling self.
With Balmex, your little one's bum should start healing with the very first use.
Use clean warm water. Instead of (or in addition to) wipes, use warm (not hot) water to gently wash baby's diaper area, especially when it's an extra dirty diaper. Doing so will help you reduce or avoid friction. Try using a squirt bottle or bulb syringe to make the job a little easier.
Gently pat baby's bottom dry. When cleaning baby's bum, don't rub the skin. Pat it instead. Rubbing can cause further irritation and may make the diaper rash even worse.
Avoid excessive rubbing. Then allow the area to air dry to eliminate as much moisture as possible. You may even want to consider letting her run around with no diaper for a few minutes.
Apply a thick layer of Balmex. While a little goes a long way, a thick layer of Balmex Complete Protection Diaper Rash Cream or Balmex Multi-Purpose Healing Ointment will create a waterproof barrier while helping sooth the rash and start the healing. Gentle on her delicate skin and safe for everyday use, it's easy to apply and remove.
Keep the diaper loose. Parents have a tendency to really secure diapers on in hopes to prevent any leaking. Unfortunately, tight diapers cause friction. Keep your little one's diaper loose to help lessen friction and increase airflow to the irritated skin.
With zinc oxide to protect against wetness, and soothing botanicals to neutralize irritants, use Balmex and your little one's bum should start healing with the very first use. However, if your baby's rash persists after 7 days of treatment, if it spreads, or if it otherwise worsens, call your baby's pediatrician.
Summary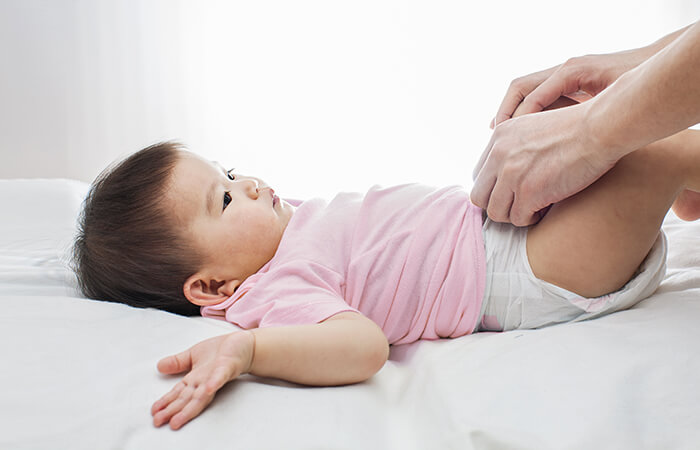 Article Name
Diaper Rash 101: Tips For Treating Diaper Rash
Description
As much as you may try to prevent diaper rash, it will happen. When it does, the following diaper rash treatment tips can help ease it quickly.
Publisher Name
Balmex Complete Protection
Publisher Logo